"Faraway Tree"
Posted: 10 June, 2022
Monday 06.06.2022
I've not sat down and properly played the game in a few weeks, so I spent a couple of hours over the weekend going through, start-to-finish...
I ended up with a small list of things to tweak – mostly dialog – as well as a few bugs. Decided to ease into the week by working my way through the most egregious bits...
The biggest issue I had was with the layout around Stone Henge: I was constantly thinking I was further around it than I was, so I've simplified it by straightening some of the paths. In particular, the one from Henge End now leads the player directly to the turning for East Ley, which, in my head, is a good "next" place for them to visit.
That said, I reckon most people will Lee-Roy into the distance, so I decided to lean into it; I've removed all the inventory related blocks around each map section. The game's wide-open, once you've done the initial experience.
Ste Pickford gave me some updated murals for the Lumo dungeon which I dropped in. I think all my games will be in the same cinematic universe from now on.
Tuesday 07.06.2022
Wired up the various switches, vines and underground paths for the last section of Lldlyw. You can get from the start of the map, all the way to the dungeon entrance. The only bits missing are the enemies.
I think everything's re-entrant, but I need to test it properly.
Ste's also designed a set of Runes for use in-game, so I took his PSD files and converted them into a TTF font. I'm going to use this to write messages that'll only show up under wand-light.
Wednesday 08.06.2022
Sculpted a collection of roots, made some lower poly versions, textured them, and dressed the whole of Lldlyw in them. This took most of the day, but man, the map's much better for it.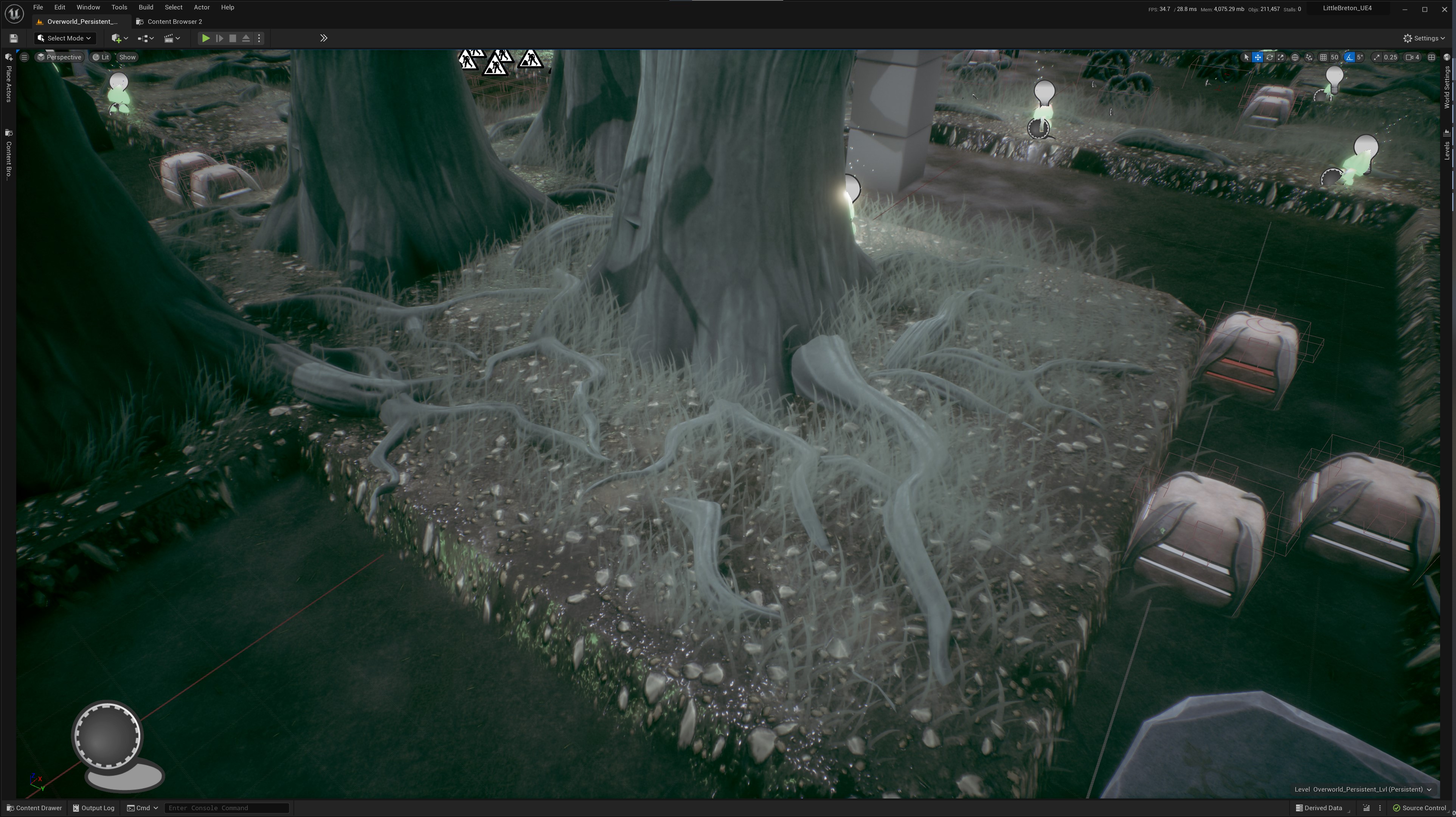 Also replaced the vines from Ytene with something a little more root-like. Which, er, is super incongruous – why are the roots 20ft high?! – but sod it, I'm rolling with it.
Thursday 09.06.2022
Spent the entire day sculpting a tree.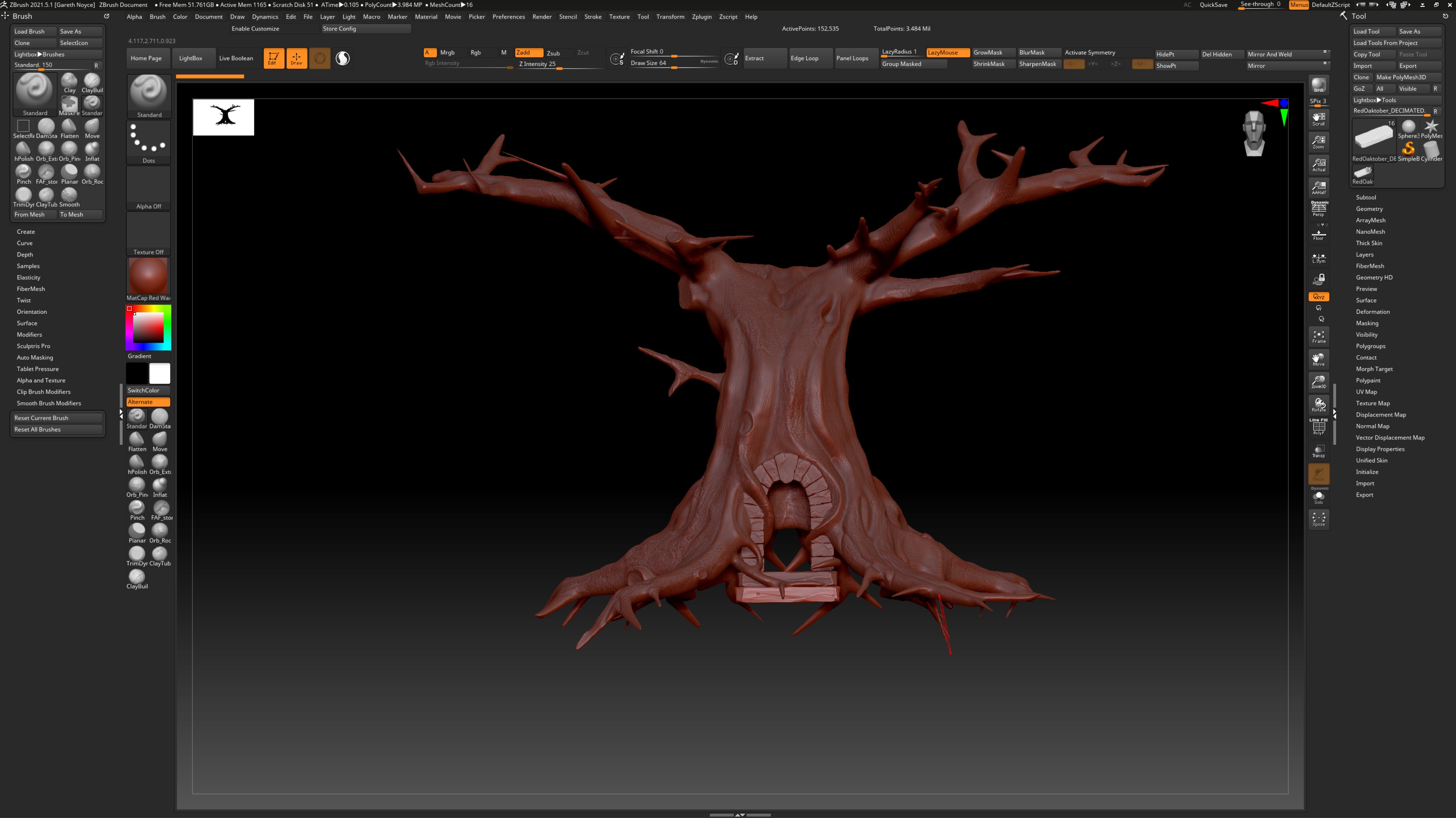 Friday 10.06.2022
Textured the tree and got it into the game. Dressed it with some of the roots I made on Wednesday and created a misty particle effect to hang around the entrance. Not sure if I'll keep that, but it adds a bit of movement.
Gonna put a pin in this location, for now. It needs some enemy NPCs, and a quest giver, but the overworld part is done. I'm quite pleased with how it's come out!