"Parallax Occlusion Mapped Fog"
Posted: 18 May, 2020
An internet chum introduced me to Fluid Ninja a few months back, and I just want to give a shout out to the developer, Andras Ketzer. This is a mighty fine package, that's an absolute steal at the current price.
Up to now I'd only used it for a few toy things (smoke effects, mainly), but Andras put out a You Tube video highlighting how it can be used for volumetrics, so I thought I'd try it out with the fog in my Dungeon. I'm really pleased with the result.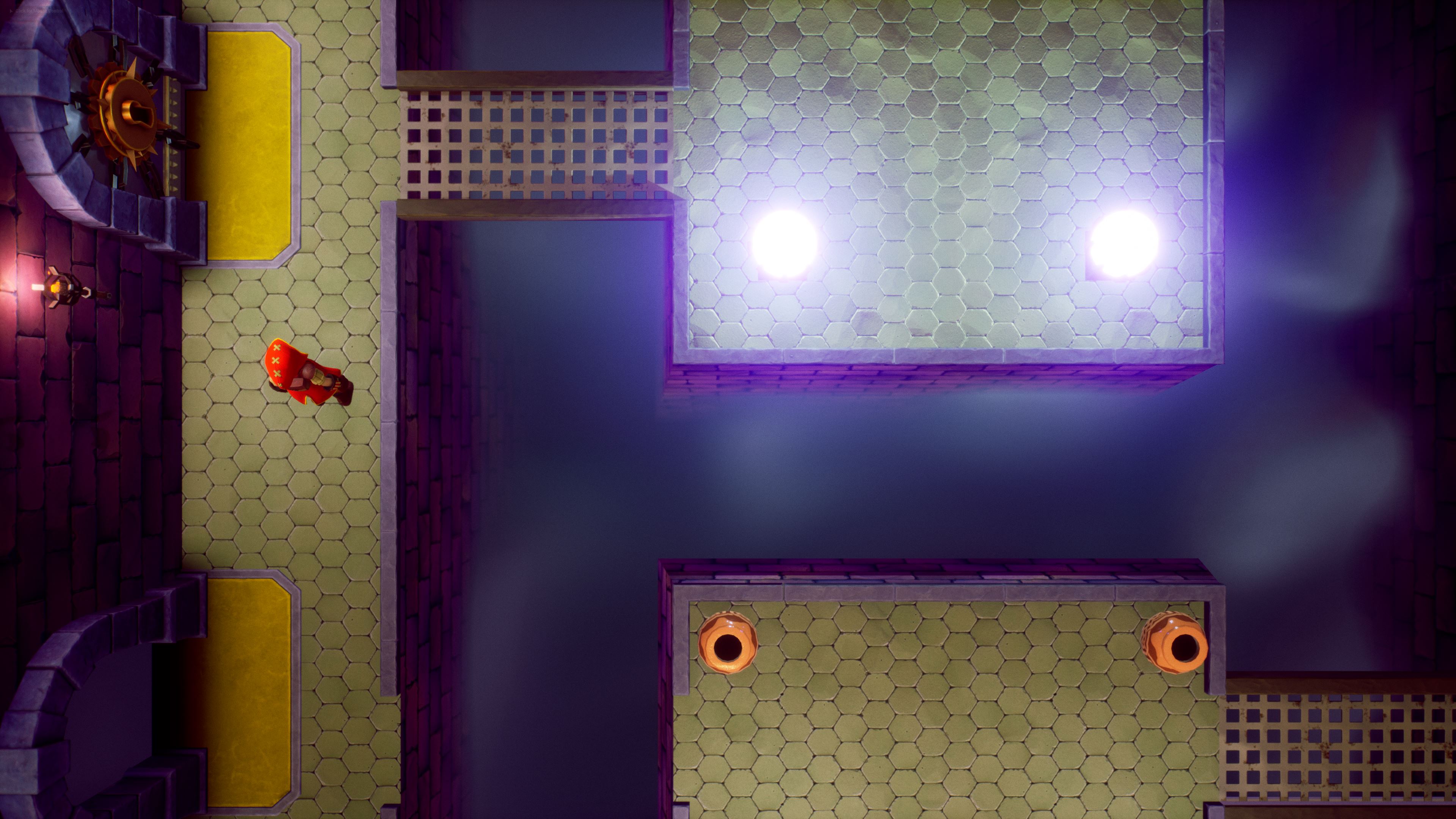 I've used the POM, transparent, light-sourced materials he's provided. I've just migrated them across and tweaked the height settings to get what I want. Instead of a dynamic lightsource, I've just left it fixed position.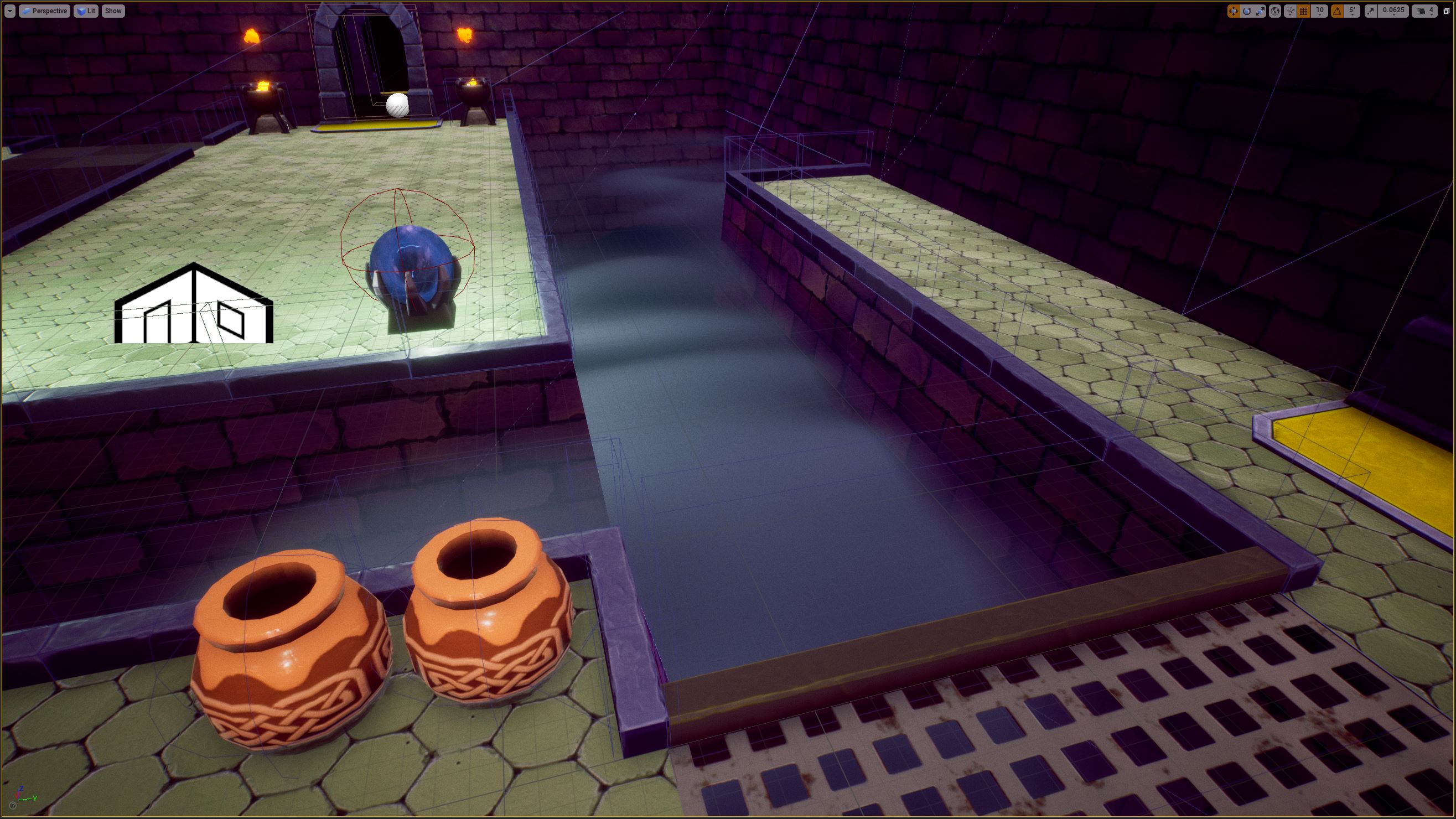 You can get a lot of height really simply with this.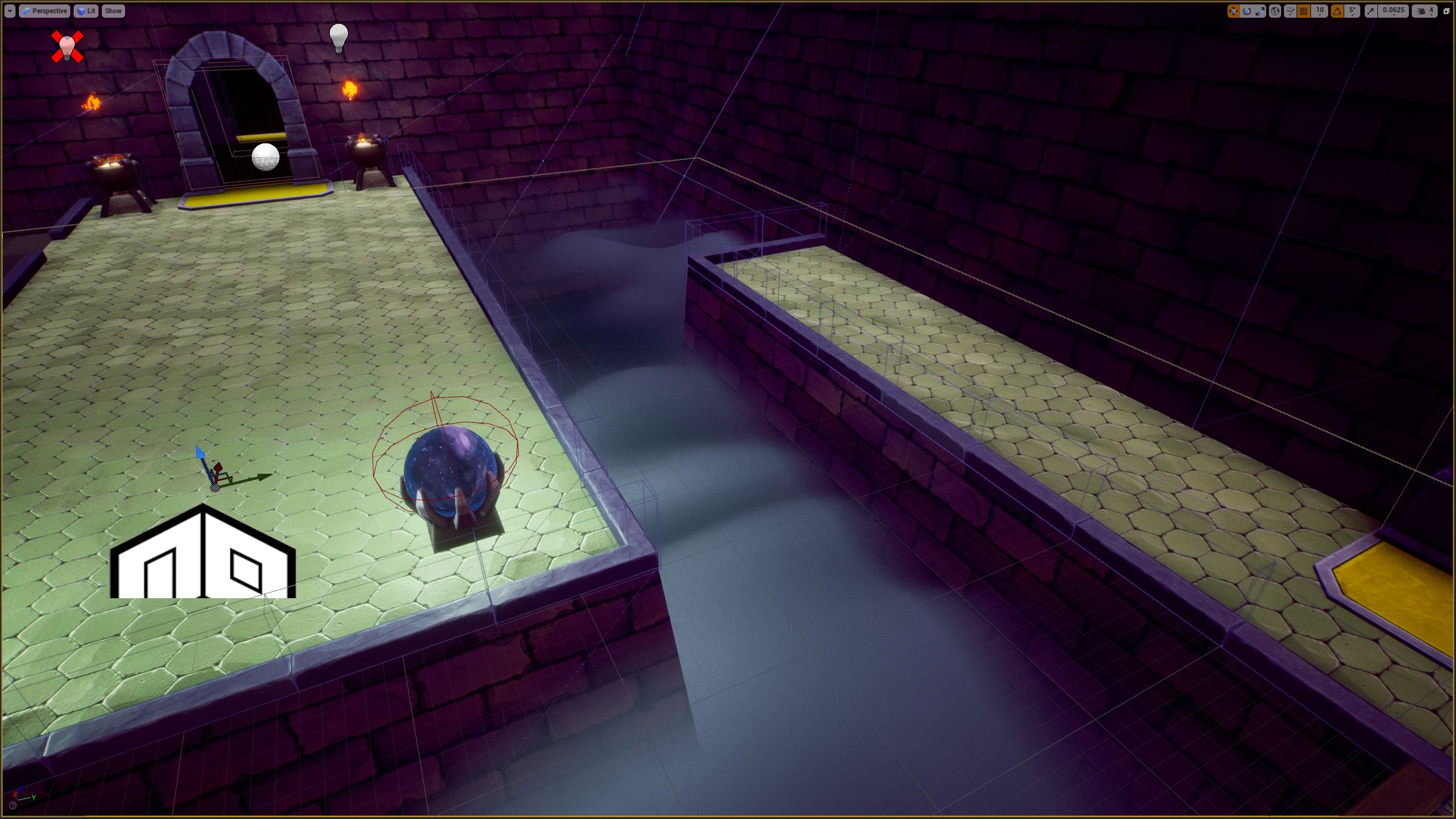 Instead using one layer, I've used a few, all with slightly different colours, to get a bleed of hues as the camera looks down.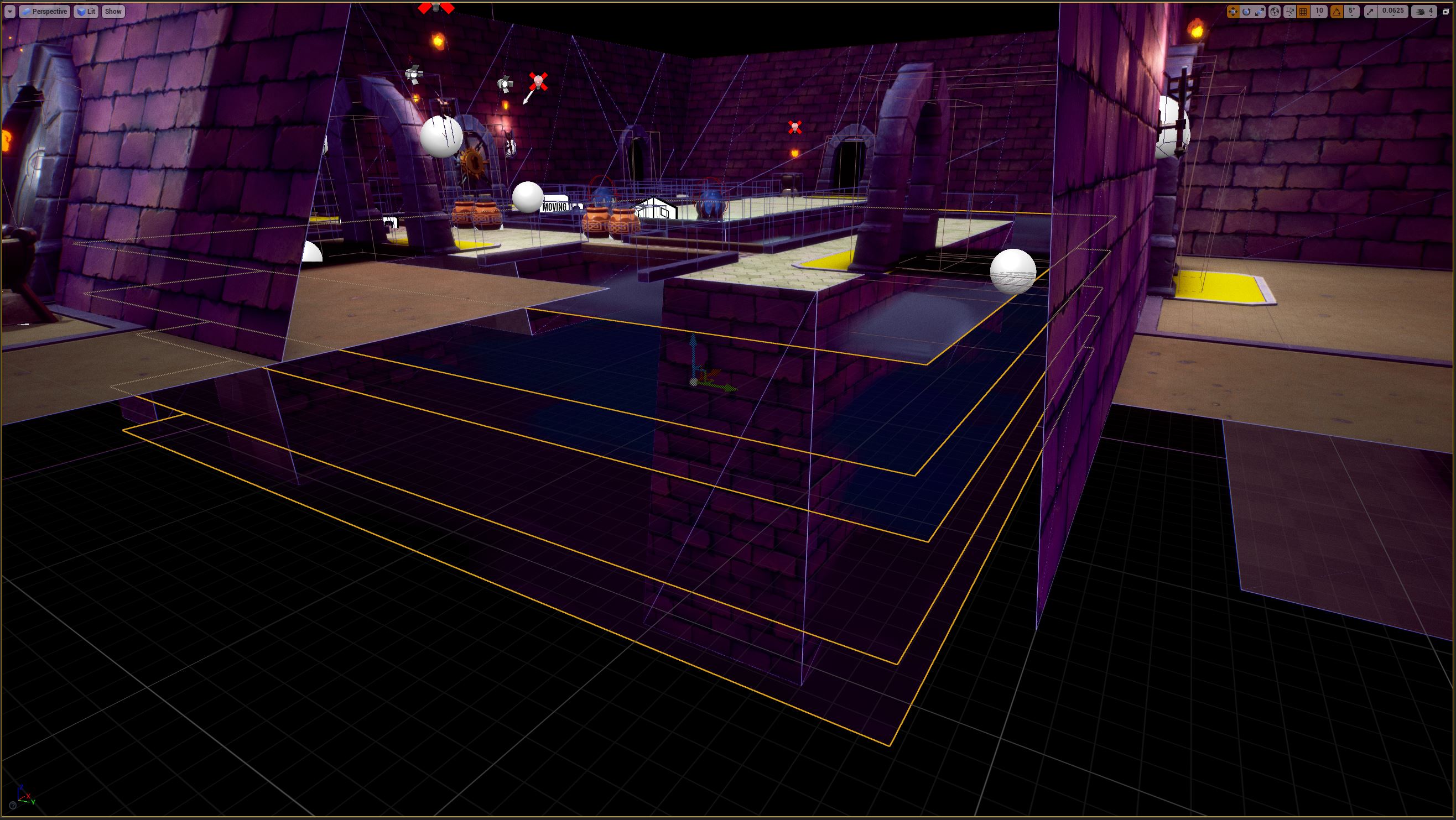 I'm also running the flick book playback suuuuper slowly, and relying on the velocity map to smear the pixels between frames. With the right input this works a treat, but I had to spend a while recording in Fluid Ninja to get a good run. Make sure you've got a lot of blend frames for the loop to work.
Layering up these quads is obviously not the speediest thing in the world, but in all honestly, the lights are way more expensive in this room, so what the hell. SHIP IT.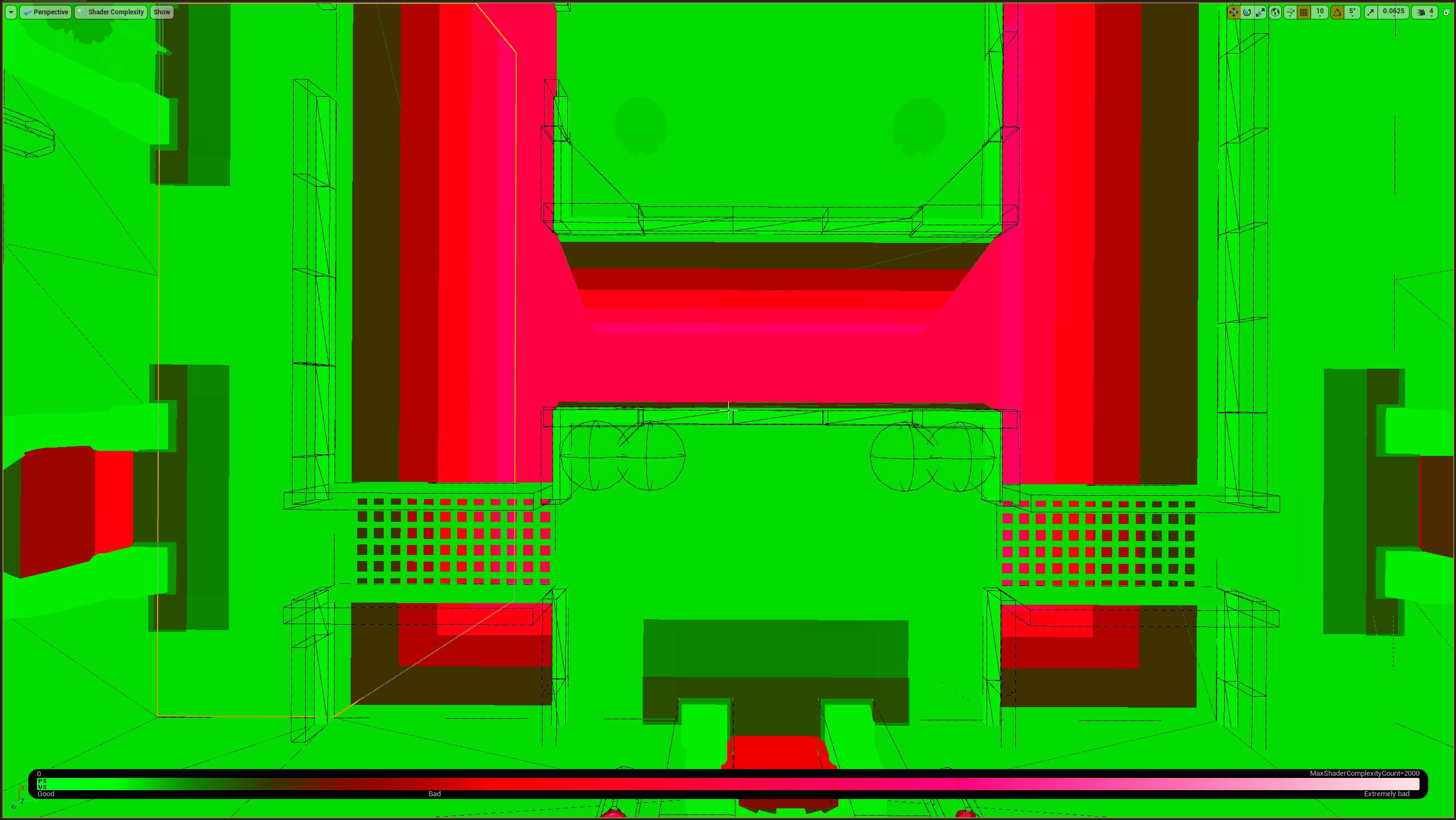 Fluid Ninja's a hidden gem on the UE Marketplace, and an absolute steal for the money. Get on it :)